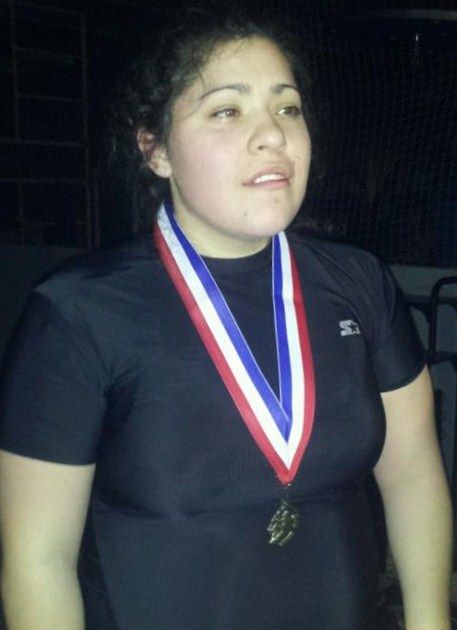 On Saturday, January, 5 at Head Busters: "Warriors at War 2" at Proball Training Academy in Holton, Michigan.
Crystal Garcia (1-0-0) defeated Heather Johnson (1-1-0) by TKO due to the fighter not answering the bell for the third round of their 165-pound amateur MMA match.

Crystal is a 5'3 twenty-two year old fighter from from Shelby Township, Michigan, who trains with Josh Kies.

I asked Crystal why she began to train in MMA and she answered, "I just found it interesting.. I really enjoyed it."