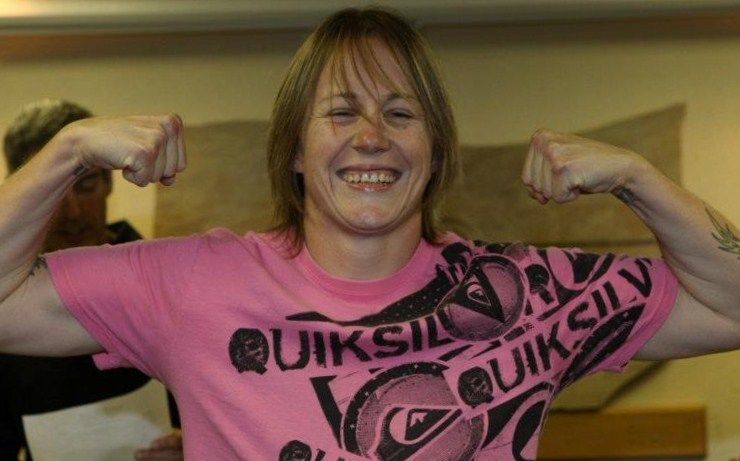 On Saturday January, 5 2013 at King of the Cage: "Future legends 12" at Edgewater Casino in Laughlin, Nevada.
Shannon Reid (1-1-0) defeated Adrian Crocker (0-1-0) by unanimous decision in their 145-pound amateur MMA match.
Shannon is a 5'6 twenty-seven year old fighter from Lake Havasu, Arizona who trains at Kingman Combat where she is coached by Jamie Point and Rick Lucero
She last fought in October of 2012 when she made her MMA debut. She was defeated by Julia Avila (3-0)
I asked Shannon what got her started in MMA, here is her answer, "I started in MMA and grappling in 2009, I had a dream women would be able to compete in the UFC and I was very overweight, 240 lbs to be exact. So I just started working hard...got sidelined by a couple injuries but I am gonna take as many fights as my work and coaches allow me to."