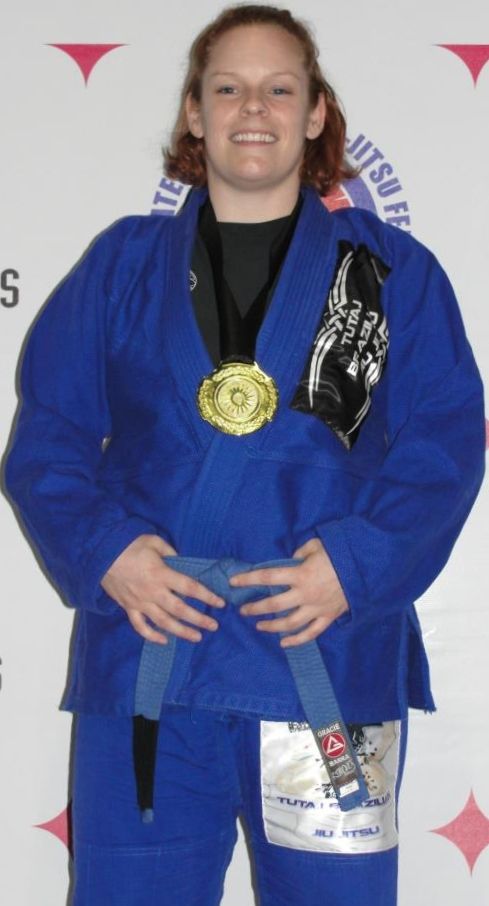 On Saturday January, 26 2013 at Downtown Showdown 12 at The Hyatt Regency in Minneapolis, Minnesota.
#21 ranked 145-pound fighter Jillian "The Grappling Queen" Kreiman (1-0-0) defeated Brooke Tibbetts (1-2-0) by TKO (due to punches) in the second round of their 145-pound amateur MMA match.
Jillian is a 5'4 thirty-two year old fighter from Oak Park, Illinois. She trains at Tutaj BJJ where she is coached by Omar Mendez, Jon Tutaj and at Colon's Mixed Martial Arts in Merrillville, Indiana where she is coached by Steve Colon.
I asked Jillian how long has she been training and what got her started in MMA and this was her answer, "I Have been grappling for about four years straight..have been doing stand up on and off for years. I really started focusing on MMA within the last year because I like the blend of martial arts, the function of it and the challenge."
To see the fight video click read more below.